<<< The Singles 81 - 85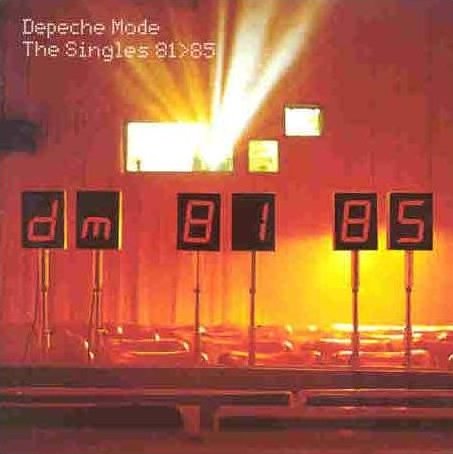 Dreaming Of Me
New Life
Just Can't Get Enough
See You
The Meaning Of Love
Leave In Silence
Get The Balance Right
Everything Counts
Love In Itself
People Are People
Master And Servant
Blasphemous Rumours
Somebody
Shake The Desease
It's Called A Heart
Photographic (some bizzare version)
Just Can't Get Enough (schizo mix)
This greatest hits collection contains 17 Depeche Mode songs from 1981 through to 1985.
Tracks 1, 2, 3, 16, and 17 were written by Vince Clarke with the remaining tracks written by Martin Gore
Blasphemous Rumours and Somebody was released as a double A sided single, and Shake The Desease and It's Called A Heart do not appear on any of the studio albums. The Schizo mix of Just Can't Get Enough was originally released on the 12" vinyl edition of the single.
Photographic was never released as a single, but has become a fans favourite especially when performed live.
This collection of songs includes 5 top ten hits and 13 top twenty hits with People Are People going the highest and reaching No4 in the charts.